Activities
Things to do in and around St.Alyre
---
Take a peaceful stroll or cycle along delightful country tracks, through dense forests and past meandering streams. Discover tiny hamlets, some of which date from mediaeval times, along the criss-cross of trails travelled by pilgrims en route to Compostella.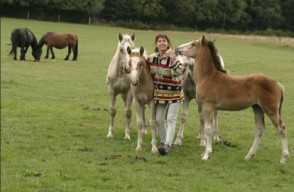 Summer and autumn, is the time for local fêtes patronale and many open-air music festivals and classical concerts (Les Chants de la Dore), for which the area is renowned.
Le Chat Overgnat is a good base for mountain biking and touring bike holidays. The Massif Central, an area of rolling forested countryside, is ideal for horseriding and revisiting the haunts of Gaspard des Montagnes. For those with touring bicycles, there are many quiet roads with good road surfaces to explore .